Strathcona County RCMP Crime Reduction Unit Requests Assistance In Firearms Complaint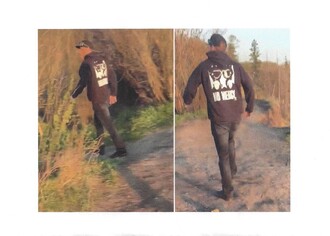 May 18, 2022
Strathcona County RCMP Crime Reduction Unit requests assistance in firearms complaint
Strathcona County, Alta. – The Strathcona County RCMP Crime Reduction Unit is looking for the public's assistance in identifying a male involved in a firearms complaint.
On May 14, 2022 at 9:17 p.m., the Strathcona County RCMP responded to a 911 complaint involving a firearm. The victim reported she was at an area known as "the end of the world" located north of Highway 16 on Township Road 540 in Sherwood Park, Alta.
While at this location, a verbal altercation took place between the victim and an unknown male suspect. The victim reports during the verbal altercation the suspect advised he had a gun and upon returning to his vehicle, pointed what is believed to be a handgun at the victim.
The suspect is described as wearing a black hat, sunglasses black shoes, jeans and a sweater that has "no mercy" written on it.
The victim reports there was a female with the suspect and she is described as having light blonde hair and last seen wearing black sweatpants and white shoes.
The suspect was driving what is believed to be a 2019 or newer model black Ford F-150.
Several members attended the area but were unable to locate the suspect or vehicle.
No one was injured during the incident.