Strathcona County RCMP General Investigation Section Arrests Male For Fraud Over $5000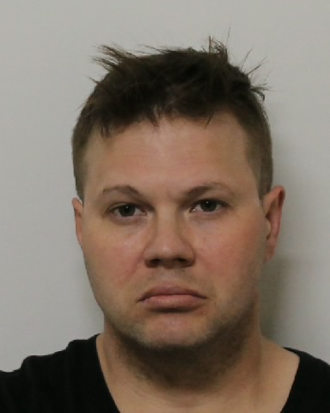 May 19, 2022
Strathcona County RCMP General Investigation Section arrests male for fraud over $5000
Strathcona County, Alta. – Strathcona County RCMP General Investigation Section (GIS) has arrested a 40-year-old male in relation to a fraud commonly know as the grandparent scam. 
On May 9, 2022 the victim received a call from a male claiming to be their grandson who needed $8000 US for bail money. Another male claiming to be a police officer corroborated the story and advised their grandson had been arrested for drug possession and required bail money before being released from jail. It was determined that a courier would attend the victims residence to obtain the money and forward to law enforcement. 
A male attended their residence to obtain the money and the victim later determined it was a fraud after speaking to their grandson. The following day they received another phone call requesting additional money and arranged another pick up at the residence. The victim contacted police to report the scam. Police arrested the male when he attended the residence.
Jeb Trim (40) of Calgary Alta. was charged with fraud over $5000
Trim was released from custody following a Judicial Interim Release hearing and is scheduled to appear in Sherwood Park Provincial Court on June 1, 2022.
RCMP are releasing a photo of Jeb Trim as police believe there are potentially more victims associated to this scam.
These scammers will often obtain information from various social media platforms and the internet to gather information about your family. They use these personal details in order to convince the victim they are legitimate.
To avoid these scams and protect your personal information:
Get off the phone and call or text the person who (supposedly) called. If you can't reach them, check with a family member to get the real story. Even if the scammer said not to.
Don't give your address, personal information, or cash to anyone who contacts you.
Check your social media privacy settings and limit what you share publicly. Even if your settings are on private, be careful about what personal identifiers you put out on social media.
If you believe you are a victim of this fraud involving this male please contact the Strathcona County RCMP Detachment at 780-467-7741 or your local police. If you want to remain anonymous, you can contact Crime Stoppers at 1-800-222-8477 (TIPS), online atwww.P3Tips.com or by using the "P3 Tips" app available through the Apple App or Google Play Store.