Strathcona County RCMP Welcomes New Detachment Commander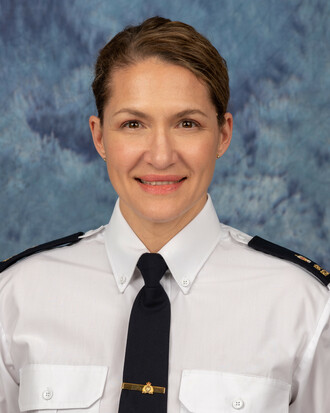 April 16, 2021
Strathcona County RCMP welcomes new Detachment Commander
Strathcona County, Alta. – Inspector Dale Kendall has been promoted to the new Superintendent in charge of Strathcona County Detachment starting in early May 2021. Superintendent Gord Stewart, Acting District Commander for Central Alberta District, is pleased to make this announcement and welcome Superintendent Dale Kendall.
Dale has 24 years of service and has previously worked throughout British Columbia and Alberta. She has spent the last 9 years in Alberta working in the Edmonton area. Dale has both extensive contract and federal policing experience, with a primary focus in Operations. She has been a Watch Commander in Stony Plain, Detachment Commander in Morinville and has spent the last three years as the Leduc Detachment Commander.
Superintendent Gord Stewart would also use this opportunity to thank Superintendent Dave Kalist, who has been the Detachment Commander since 2017 and has provided strong leadership to the detachment.
"On behalf of Strathcona County, I'm pleased to welcome Superintendent Dale Kendell to our community," says Mayor Rod Frank. "Strathcona County is proud of our partnered approach towards community safety with our RCMP detachment. Superintendent Kendall's experience and leadership will be an important part of our shared journey towards supporting a dynamic, safe and caring community."
Superintendent Dale Kendall will focus on crime reduction, safe communities and continue efforts to promote and develop strong ties between the RCMP and the community at large.
You will be able to reach Superintendent Dale Kendall at the Strathcona County RCMP Detachment at 780-467-7741.