Strathcona County RCMP Municipal Drug Unit seizes synthetic cannabinoids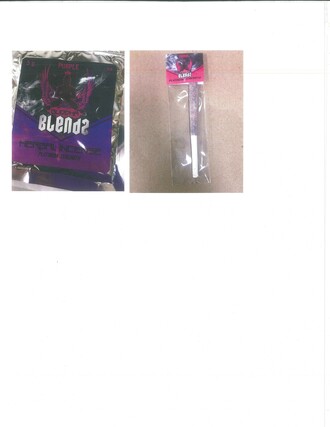 Sherwood Park, Alta. –  Strathcona County RCMP Municipal Drug Unit began investigating a drug complaint at the beginning of July, 2019. As a result, on Feb. 27, 2020 a search warrant was executed at a local business located in the southwest area of Sherwood Park, Alta.
During the search over 700 synthetic cannabinoids were seized from the location with a street value of over $8000. Synthetic cannabinoids are a Schedule II substance under the Controlled Drugs and Substances Act.  The investigation is ongoing and charges are pending.
RCMP warns the public about the dangers of consuming synthetic cannabinoids. These products are often marketed as "smokeable herbal incense", "potpourri", "legal highs" or as alternatives to marihuana. The effects of synthetic cannabinoids are often unpredictable and can lead to anxiety and agitation, as well as health related side effects. 
"We cannot stress enough how dangerous these substances are," said S/Sgt. Andrew Kyle of the Strathcona County Municipal Drug Unit. "The health effects from using synthetic cannabinoids can be harmful and even life threatening."
Health Canada has issued warnings about the health and safety risks of synthetic cannabinoids. For more information, visit www.healthycanadians.gc.ca.
The Strathcona County RCMP continue to engage in crime reduction initiatives. If you have any information about this, or any other crime, please call the Strathcona County RCMP at (780) 467-7741, or call your local police detachment. If you want to remain anonymous, you can contact Crime Stoppers by phone at 1-800-222-8477 (TIPS) or by internet at www.tipsubmit.com or by SMS (check your local Crime Stoppers www.crimestoppers.ab.ca for instructions).