Strathcona County RCMP – Public Assistance Being Sought To Locate Wanted Man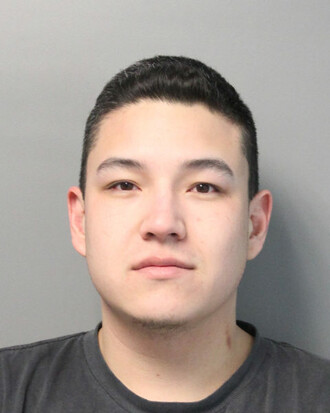 Strathcona County RCMP – Public Assistance Being Sought To Locate Wanted Man
Strathcona County, Alta. – Strathcona County RCMP are looking for public assistance in locating a "wanted" man who is believed to be responsible for robbing a gas station and assaulting the store cashier at approximately 5:15 a.m. on Nov. 17, 2019.
A masked suspect entered a gas station on Highway 16 in Strathcona County and demanded that the cashier open the gas pumps and hand over money and cigarettes. During the interaction the suspect assaulted the cashier and fled in a vehicle. The cashier went to the hospital with minor injuries.
As a result of the investigation RCMP have issued a warrant for 30-year-old Matthew Chad Lajimodiere. He is facing the following charges as a result:
-Robbery
-Uttering threats
-Disguise with intent
-Operating a motor vehicle while prohibited
-Fail to comply with Recognizance
If you have any information on the whereabouts of Lajimodiere, please call the Strathcona County RCMP at 780-467-7741. If you want to remain anonymous, you can contact Crime Stoppers by phone at 1-800-222-8477 (TIPS), by internet at www.tipsubmit.com, or by SMS.